Change Credit Card
From Acenet Knowledgebase
This demo will show you how to change the credit card on file for your billing account with us.
If you do not have access to your billing account with us, you can request a password reset here: Client Area Password Reset

[1] Log into your Client Area.
[2] Click the down arrow next to "Hello, <Your Name>!" in the top right.


[2] Click on "Manage Credit Card"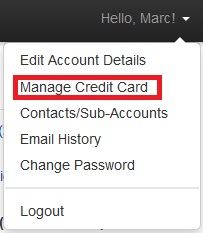 [4] Fill in the information for the new credit card, making sure to choose the credit card type.
[5] When all information is inputted, click Save Changes.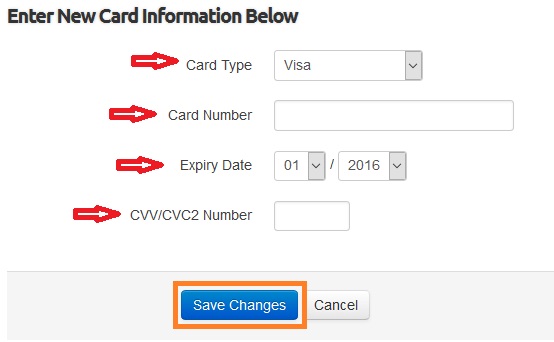 [6] Your new credit card is now stored.